Written by Strawbery Banke Archive

Strawbery Banke Presents
HISTORIC PORTSMOUTH #19

Panama hats and handlebar mustaches ruled on Chauncey's Creek in 1890/ The Mascotte Boat Club was part of the Portsmouth Athletic Club. The last figure in the ten-oar boat holds the group's sign. This large boat was likely converted from the "captain's gig" off a defunct naval vessel.
HISTORIC PHOTOS of the Greater Portsmouth Area appear here weekly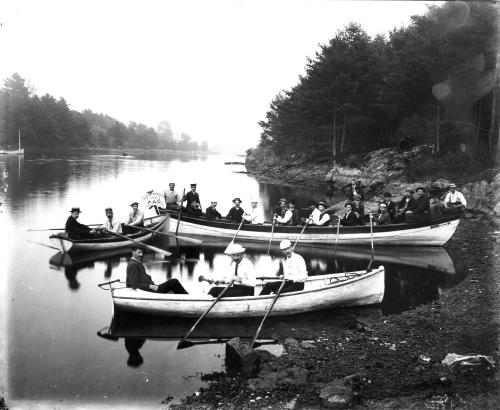 BONUS CLOSE-UP


From HISTORIC PORTSMOUTH
Early Photographs from the Collections of Strawbery Banke
by James L. Garvin & Susan Grigg, Peter Randall Publisher
(c) Strawbery Banke Museum . All rights reserved.

See new photos weekly here and each Thursday in
The Portsmouth Herald. Edited by J. Dennis Robinson.
Please visit these SeacoastNH.com ad partners.