FRESH STUFF DAILY
Seacoast New Hampshire
& South Coast Maine
SEE ALL SIGNED BOOKS by J. Dennis Robinson
click here
| | | | |
| --- | --- | --- | --- |
| Click on a special section to the right or select an article from the list below. | | | |
| | | | |
---
Written by Real Heroes Comics

REAL HEROES FOR KIDS
During World War II editors of Parents Magazine tried making comic books legit. Titles like "Real Heroes" and "True Comics" and "Calling All Girls" marketing education in comic book form. Among the heroes recycled from history books was John Paul Jones. He appeared in an issue with Sitting Bull and black activist Toussaint Louverture. The goal of these comics was to help parents educate their children.
Written by J. Dennis Robinson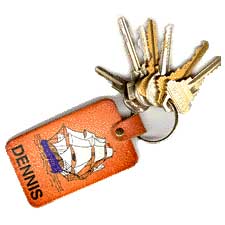 OLD IRONSIDES HUMOR
It was the summer of 1998 and some of us really believed that Old Ironsides would return once more to New Hampshire. Boy, were we dumb. Once we lost her to Massachusetts, it was all over but the crying. Yet there are things to be learned from a little spilt milk.
Written by GOseacoast Tours

200 YEAR BICENTENNIAL PIX
On August 24, 2005 the Portsmouth Naval Shipyard dodged a bullet. Members of the federal base closure committee voted NOT to keep the shipyard on its hit list. Despite the recommended Portsmouth closure by Secretary of Defense Donald Rumsfeld, military experts suggested otherwise. Portsmouth, they said, is just to valuable and too effective to close. Click for our 200th anniversary gallery.
Written by SeacoastNH Camera Tours

THE 2005 CENTENNIAL
A century ago hundreds of NH Guardsmen marched through Portsmouth to welcome visiting envoys from Japan and Russia. They successfully negotiated a famous treaty that was named in honor of the city. In August 2005, in a time of renewed war, the Guard returned to Market Square in what was officially called "Military Appreciation Day".
Written by J. Dennis Robinson

A QUICK 1905 OVERVIEW
The centennial of the Treaty of Portsmouth has sparked an enormous tribute in Portsmouth -- exhibits, a parade, walking trails, lectures, a play and much more. Readers seeking a simple summary of this historic event may start here. In a nutshell, this is what happened in Portsmouth and Kittery in the summer of 1905, It was an event that galvanized the world -- war transformed to peace.
Written by Early Images


HENDERSON'S POINT IN 1905
Thousands of tourists gathered in Portsmouth, NH in July 1905 to watch the biggest manmade explosion in human history. The blast went off as planned in Kittery, Maine, ripping away 340 feet of the peninsula. A good time was head by all. These are the souvenir postcards that soon followed – a century ago.
Written by J. Dennis Robinson

JPJ IN PORTSMOUTH
Historians are like Sherlock Holmes. Digging into the past, like detecetive work, can often be dull and plodding and lead down blind alleys. Here we set out to discover whther John Paul Jones really stayed in the home of Widow Purcell -- now the John Paul Jones Museum -- in Portsmouth, New Hampshire. Grab a magnifying glass and join the search.
Written by SeacoastNH Maritime Heritage
RETURN OF JPJ CENTENNIAL
John Paul Jones not only had a fascinating life, but a captivating death. 2005/2006 marke the centennial of his reburial after his mummified body was discovered under the streets of Paris. The story is rarely told, except in hushed tones and expect here. We have so many articles no the topic that we've collected them into this one-click linking page. New articles will be added as they arrive. For the last century, Jones can be found in Annapolis, MD.
Written by J. Dennis Robinson
THE DEATH OF JPJ
John Paul Jones would have hated his first funeral in 1792, but the second in 1906 was a top brass naval affair. President Teddy Roosevelt himself gave the eulogy. That was after the US government dug up the mummified remains of the Scott turned American naval hero. Here is the complete story in one of our most popular web pages.
Written by SeacoastNH Early Images
THE SHIPYARD
With base closure looming, national attention focused on the Portsmouth Naval Shipyard in the summer of its 205th year. With the future in doubt, we pause instead, to take a look backward 100 years. Click to see a dozen colorized postcards from the historic shipyard at the turn of the 20th century.
Subcategories
John Paul Jones

(1747 - 1792)

Scottish born naval captain John Paul Jones visited New Hampshire twice. In 1777 he took Portsmouth-built RANGER with a Piscataqua crew to France. There he worried the British in a series of guerilla raids before his famous battle in the BON HOMME RICHARD. Later, a hero decorated by the king of France, he returned to Portsmouth to fit out the AMERICA, largest ship of war ever built in the nation to that day. Jones stayed at the Purcell House, today the Paul Jones Museum. This site offers those stories and many more.

Article Count:

37

The Shipyard

PISCATAQUA SHIPS

Skilled boatbuilders were producing fine wooden ships from the dense local forests by the late 1600s. The Raleigh, first of the ships in the Contientnal Navy was built here before the Revolution. Shipyards flourished all along the Piscataqua and the Portsmouth Naval Shipyard in Kittery, Maine is over 200 years old. This section is dedicated to those ships, the men and women who built and sailed them, and their families.

Article Count:

32

Old Ironsides

USS CONSTITUTION

Among the oldest pictures in the US Navy archives is an iamge of :Old Ironsides" under repair in Portsmouth Harbor. Though built and berthed still in Charleston, Mass, the USS CONSTITUTION has deep ties to the Piscataqua. The oldest US naval ship was here for nearly two decades during a strange era in her history -- told here.

Article Count:

8
Please visit these SeacoastNH.com ad partners.
News about Portsmouth from Fosters.com
Friday, February 23, 2018