| | |
| --- | --- |
| Freedom, Fireworks and Little Kids | |
Written by J. Dennis Robinson
Page 1 of 5


PORTSMOUTH'S BAD BOYS
Why do we celebrate democracy with violent, noisy explosions in the night sky? Why not celebrate with musical instruments or voting booths or dancing? Because this is American dammit, and if you think fireworks are dangerous, you must be some sort of terrorist.
JUMP: directly to fireworks postcards
READ: Aldrich Fourth of July
A reader e-mailed me a few years ago asking when the Portsmouth Fourth of July parade would be held. I called City Hall to find out, but the mayor was out and nobody seemed to know. The receptionist instructed me to call the Chamber of Commerce, which I did. They told me to call the City Hall. Eventually we confirmed that the fireworks over Leary Field by South Mill Pond were scheduled as usual -- but no parade.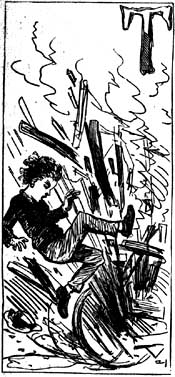 Have to have those fireworks, but parades we can live without. American citizens have been known to turn into angry mobs when not allowed to explode their bottle rockets and roman candles on the Fourth of July. We live for the rocket's red glare and the bombs bursting in air. Violent explosions illuminate American history in a tradition as old as the Declaration of Independence.
But what about the parade -- the marching bands, the floats and the flags? I found Fourth of July road races, tag sales, outdoor concerts and open houses, but only one parade that season by the stout-hearted fireman of York, Maine. Strawbery Banke offers a patriotic sing along. Exeter saves up all its Revolutionary gusto for a giant militia encampment and festival later in the month.
Fourth of July, our oldest and most intensely American holiday is changing. It's easy to read too much into the passing of the parade. Maybe Portsmouth volunteers were just too pooped to party that year after their Market Square Day and the opening of Prescott Park. Maybe everyone was out of town, abandoning the Seacoast to the growing tourist hoard.
Ironically Portsmouth ranks high in the history of this holiday. Three New Hampshire men signed the Declaration of Independence, two from the Seacoast. Yet one of them, Dr. Matthew Thornton is better remembered as the name of a healthcare company. Josiah Bartlett, a Kingston doctor, was also an early New Hampshire "president" or governor, yet his name rings more bells as the liberal president played by Martin Sheen in the West Wing series. William Whipple of Portsmouth, whose grave in the North Cemetery was often littered with beer cans, has lately been eclipsed by the new fame of his slave Prince Whipple who gets more Web coverage these days than his former slavemaster.
One of the first public readings of the Declaration, still unsigned at the time, was from the balcony of the Old State House in Market Square on July 18, 1776, just two weeks after its adoption. A year later on July 4, 1777 Captain Thomas Thomson, whose house still stands on Pleasant Street, invited guests to celebrate with dinner aboard a Continental frigate. Ten days afterwards the first Stars and Stripes was adopted on July 14, in the same Congressional decree that sent John Paul Jones to Portsmouth to captain the Ranger. Back in Portsmouth in 1782, Jones threw a July 4th party for the entire city at his own expense with toasts, salutes and dancing aboard the USS AMERICA then being built at Kittery. There were plenty of fireworks, of course.
CONTINUE with FOURTH OF JULY Stories
Please visit these SeacoastNH.com ad partners.