Written by Crystal Ward Kent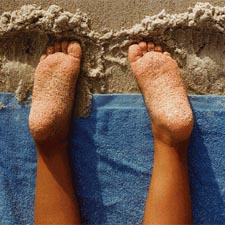 SEACOAST BOOKS
The Maine coast is more than a giant beach. Each year more and more kid-friendly venues are created. Some are educational, some healthy, and some just fun. Local author offers a comprehensive guide to fun for the whole family in Southern Maine, for tourists and locals alike
Mainely Kids: A Guide to Family Fun in Southern Maine
We are rabid fans of cultural tourism here in the Seacoast, having produced two lengthy videos of our own, two books and two monstrous web sites on the topic. Crystal Ward Kent's new guide takes local touring to new heights by sharpening her territory and focusing her audience. Guides rarely stick to just South coastal Maine, but this one does so especially for children and families. This perfect-sized trade paperback belongs in every SUV globebox from Portland to Kittery.
The book opens with tips on touring and is divided into regional subsections moving south to north, each with a touring loop and sprinkled with more tips on everything from snakes and storms to tides and blueberries. Each section gets its own map with the author's best bets for entertaining stops along the way. The chapters are a bit hard to delineate and flow together like the many rivers along the coast. We didn't see any unfamiliar locations or unique tips (bring camera, bug spray, sunscreen, etc.) but the book is a great tool for families to sit down and plan with. Books have more authority than web sites, but as the author notes, books cannot offer the most updated info, so it is always best to call ahead to confirm opening hours and fees that shift with time. New family-oriented attractions are continually opening this region.
The guide is highly readable and the sidebars offer the chance to discuss Maine topics with children while on the road. There are some black and white photos, although we wish there were more, and the maps don't directly reference the items listed in the text. We could quibble with a few of the historic facts, but the key items are here. Most importantly, the book treats the South Coastal region as its own destination point – which it truly is. Too often the area is seen as little more than beaches and restaurants or as the entrance ramp to holidays further north in Maine.
But South Coastal Maine is actually, for those who take traditional history with a grain of salt, as historic as Virginia or Plymouth. It is a region rich with both the history of Native Americans and some of the first European settlers. What seems like a seasonal resort if you see only Route 1, is a long-thriving community of farmers, entrepreneurs, manufacturing towns and fisherman. And off the beaten path are some great spots to visit year round.
Mainely Kids Is more than a rainy day guide for hardcore beach-goers. It is a way for both tourists and locals to get to know this region better and appreciate the more diverse attractions. -- JDR
FROM THE PUBLISHER
Enjoy a memorable family adventure in Southern Maine with Crystal Ward Kent's Mainely Kids as your guide. Kent, a native Mainer, presents enjoyable and educational activities in a friendly, geographical "loop" format. She steers you toward outstanding beaches, forts, nature preserves, rides, outlet stores, and more. Children and their adult minders will long to wade in a tidepool in Kittery, gobble authentic saltwater taffy in York Beach, catch glimpses of a president in Kennebunkport, bask in the sun at Old Orchard Beach, marvel at the stately lighthouse in Portland, catch the famous Clam Festival at Yarmouth, and see history come alive at the museum village of Willowbrook. Whether hiking, picnicking, exploring, sunning, swimming, or eating, Mainely Kids is your passport to your ultimate, authentic Southern Maine vacation.

Each chapter covers a variety of activities that a vacationing family can engage in during a long weekend and is accompanied by an easy-to-follow map and directions. Introductory notes contain tips about Maine weather, what to pack, handicapped accessibility, safety, traffic, and other practical pointers. Don't set off for Southern Maine without this indispensable new guidebook!
Mainely Kids: A Guide to Family Fun in Southern Maine
Kent, Crystal Ward
University Press of New England (2006)
168 pp. 46 illus. 5 1/2 x 8 1/4"
Travel & Tourism
$14.95 Paperback
VISIT the publisher's web site
CRYSTAL WARD KENT established her award-winning creative services agency, Kent Creative, in Portsmouth, New Hampshire, in 1990. She has worked for the Maine Publicity Bureau (now the Maine Tourism Association) and has been writing professionally for twenty years.
TABLE OF CONTENTS

About the Information in Mainely Kids • Overview • Before You Go • About Handicapped Accessibility • About the Maps • About Activity Fees and Restaurant Prices • About Safe Hiking • About Season Dates • About Traffic Laws • About Maine • Facts about Maine • Kittery and Kittery Point • Lobster Lore • Tidepool Tips • Can You Dig for Clams? • The Yorks and Ogunquit • Fish Facts • Tides • Wells and the Kennebunks • More Lobster Lore • Hunting for Shells • Maine Snakes • About Maine Guides • Biddeford, Saco, Old Orchard Beach, and Scarborough • Storms • Rip Current Safety • Salt Marshes: Nature's Nursery • Portland and the Cape Elizabeth Area • Directions in Downtown Portland • The Mystique of Lighthouses • Falmouth, Yarmouth, and Freeport • How to Get the Most from a Nature Walk • Activities throughout Southern Maine • Blueberries • Index
Please visit these SeacoastNH.com ad partners.