| | |
| --- | --- |
| The Colonial Era | |
Written by The Editors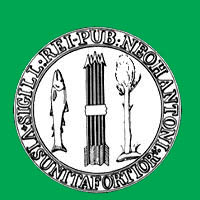 WHEN WE WERE BRITISH

For 150 years the New Hampshire colony was happily British. During that era the seacoast was the capital region and focus of the state. A region very unlike Puritan Massachusetts, NH was later run by the powerful Wentworth family.
New Hampshire's complex colonial history defies an easy telling. It is a tale of enormous risks, unfathomable resources, and much hard dull work. It is a story spiced with kings, pirates, massacres, witches and wild animals. It is about politics and real estate, investments and law. It is about one race exploited and another destroyed. It is about harsh changeable weather and shifting loyalties. It is about greed, fear and survival. It is about honor, spirit, and invention.
It is, of course, about the first bold steps of a young America. The original "white" New Hampshire towns granted by the British Council of New England to John Mason were essentially plantations. Strawbery Banke at Little Harbour in Portsmouth and Cochecho at Dover Neck were supposed to make money. With no gold, coal, or spices to speak of, with fewer furs than hoped for, the Seacoast settlers turned to what was plentiful. Farming, salt and sod production were possible, but fish and timber were the true cash crops. By the late 1600s there were 50 working sawmills in the state and the tiny Isles of Shoals, nearly unpopulated today, were home to 1,500 fishermen and their families.
Slightly to the south and west, the Seacoast plantations of Hampton and Exeter were founded by religious leaders who had splintered from the dominant Puritans of Massachusetts nearby. Entrepreneur John Mason died without seeing the payback from his little feudal estates. Vulnerable and without formal government, the four New Hampshire plantations were forced to accept Massachusetts' rule for 40 years. (It would take Maine another 120 years to cut loose.) Back in England torn by civil war, the title to this "New" England region bounced from owner to owner like a promising little company on the brink of bankruptcy.
Much of the success for white survival in New England is due to the Native American skills. Millennia of experience had taught the Abenaki and Pennacook tribes how to plant and process maize, to collect medicinal herbs, to track, trap, fish, clear land, build canoes, make snowshoes, navigate rivers. Indian leader Passaconnaway decreed nearly a half century of relative peace with encroaching European settlers. His descendants were less forgiving of the double-dealing whites who used trickery, guns, whiskey and disease to effectively wipe out the native population. A rash of organized native reprisals struck nearly every Seacoast town around the turn of the 18th century. By the middle of the 1700s, the American Indian was all but extinct in New Hampshire.
Early records show a seacoast civilization concerned with typical topics -- taxes, schools, crime and public buildings. A modern-sounding ordinance of 1672 imposes a fine for smoking tobacco at public meetings. But these were very different times. Another Portsmouth ordinance requires selectmen to construct a cage for the public humiliation of anyone caught sleeping on the Lord's Day. Colonists who killed a wolf and mounted its head on a post would be paid a bounty. A woman from the Isles of Shoals was lashed eight times for cursing a government official. A woman in Hampton was imprisoned as a witch at the age of 80. Blacks were sold in Portsmouth along the harbor as early as 1645. Pirates, including the notorious Bluebeard, were pursued along the coastline.
The shape of colonial New Hampshire is still visible in the sloping roof of the Portsmouth's Jackson House or Dover's last standing garrison. Scores of Seacoast homes, most privately owned today, date from the latter 1600s and early 1700s. As the colony grew profitable for a business group called the Masonian Proprietors, local wealthy families intermarried, aligning the most powerful. The Portsmouth elite, eventually united under an Anglican Church in the heart of a Puritan world, controlled a deep water harbor that rivaled all but Boston. Successful families carved out new turf of their own along the five-fingered rivers of the Piscataqua.
Bricks, wood, livestock and furnishings for these homes, most likely, were floated down the rivers on flat bottomed gundalows. The lowly gundalow was at the bottom of a hierarchy of sloops, frigates, shallops, whelks, wherries that were part of the new burgeoning boat-building industry of the Piscataqua. By 1690, with creation of the HMS Falkland, shipbuilding was well established. Seacoast built ships could now transport Seacoast raw materials to the outside world.
Tall New Hampshire white pines two and three feet in diameter belonged, legally, to the King of England. As the seacoast forest disappeared and "sawyers" moved inland for timber, these old growth forests became the sturdy buildings of Boston and London. When the cities burned, as Portsmouth did time and again, they were rebuilt with more New Hampshire pine. From as early as 1643, these sought after trees had become the masts and spars of the British fleet. As the Portsmouth shipbuilding industry grew, local merchants joined the triangle trade with Barbados, Haiti and Virginia, exchanging molasses and liquor for needed provision and for human slaves, creating fortunes both at home and abroad.
Though technically separated from Massachusetts, New Hampshire and the Bay Colony had been sharing provincial governors. In 1741 King George II finally reacted to more than a century of border disputes between the colonies and created a separate royal governor for his loyal NH friends. In doing so, he gave Portsmouth Governor Benning Wentworth the chance to grant townships west as far as New York. The governor did so with relish (consider where Bennington, Vermont got its name!).
By 1760, the four original Seacoast plantations had become 61 New Hampshire towns, most named nostalgically after British homelands. By the Revolution in 1775, 86 more New Hampshire towns had been chartered. John Mason's little Seacoast company was on the verge of a hostile takeover.