| | |
| --- | --- |
| White Island Light Still Crumbling | |
Written by Photo Update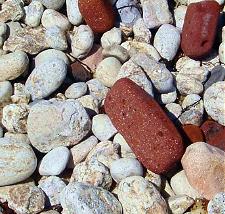 PHOTO UPDATE:
Can we put the pieces back together in time?
While funds are being raised to save the cracking 1859 lighthouse at the Isles of Shoals, the crumbling continues. Will the money and the repair teams arrive in time? Here are the latest photos.
In an 85-page July 2003 historic structures report, (click for PDF file) the lighthouse was described as being "in fair to good" condition. Some repair was needed instantly, but the report suggested a five-year timeline for complete repair estimated at $290,000.
The story of deteriorating structure, New Hampshire's only offshore lighthouse, was first reported by this web site in January 2002. Two and a half years later, we're checking on the progress.

A rare visit to the largely inaccessible island this week shows – to the untrained naked eye – that the cracks discovered three years ago are widening and deepening, now penetrating through the surface of the 19th century brick lighthouse. The base of the lighthouse is clearly bulging outward. When repair can begin is still unknown, and it looks like the 1859 "White Light" will face another brutal New England winter in its current condition. --- JDR
BONUS PHOTOS: Go Inside the lighthouse
All photos by J. Dennis Robinson, SeacoastNH.com

VISIT: Jeremy's LIghthouse Guide
Please visit these SeacoastNH.com ad partners.