Written by Strawbery Banke Archive
Strawbery Banke Presents
HISTORIC PORTSMOUTH #11

Sports have long been on the social scene in Portsmouth. Here the Red Stockings Baseball Club strike a pose in 1886. The team kept its own headquarters on Congress Street, not far from the photo studio of LV Newell. The roster indicates that the players were largely of Irish descent. The intimate posture may surprise those who wrongly imagine the Victorians were a hands-off society.
HISTORIC PHOTOS of the Greater Portsmouth Area appear here weekly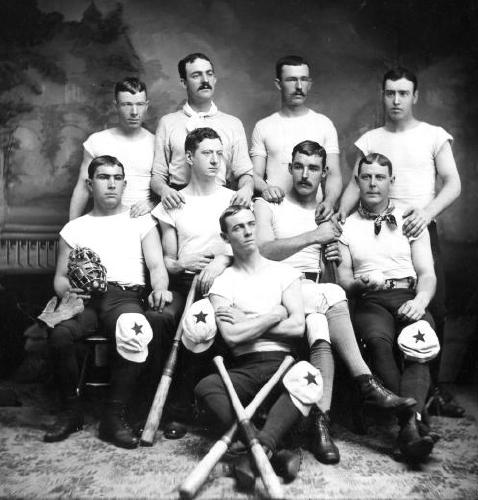 From HISTORIC PORTSMOUTH
Early Photographs from the Collections of Strawbery Banke
by James L. Garvin & Susan Grigg, Peter Randall Publisher
(c) Strawbery Banke Museum . All rights reserved.

See new photos weekly here and each Thursday in
The Portsmouth Herald. Edited by J. Dennis Robinson.
Please visit these SeacoastNH.com ad partners.