Written by Strawbery Banke Archives
Strawbery Banke Presents
HISTORIC PORTSMOUTH #77
Feel free to invent your own holiday story for this unlabeled image. The photographer has gifted us with a rare look inside a middle-class Victorian home. The wide hearth takes the place of a large-screen TV as family members gather. Note the affordable mass-produced fabrics, furniture and wallpaper. Although the women are comfortably reading and writing, the men appear anxious for the photo session to end.
HISTORIC PHOTOS of the Greater Portsmouth Area appear here weekly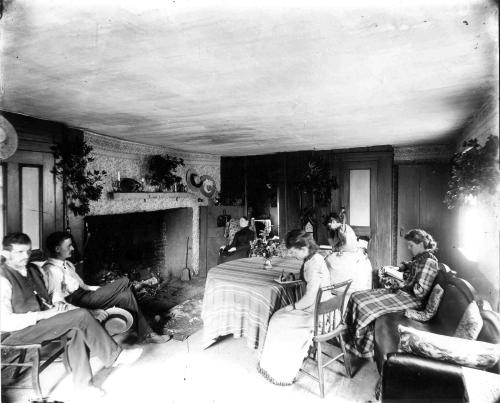 From HISTORIC PORTSMOUTH
Early Photographs from the Collections of Strawbery Banke
by James L. Garvin & Susan Grigg, Peter Randall Publisher
(c) Strawbery Banke Museum . All rights reserved
BONUS CLOSE-UPS
Please visit these SeacoastNH.com ad partners.