| | |
| --- | --- |
| Goodbye Ironsides | |
Written by Strawbery Banke Archive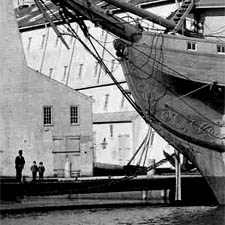 Strawbery Banke Presents
HISTORIC PORTSMOUTH #72

In 1882 the USS Constitution arrived in Portsmouth Harbor for another repair at the Navy Yard. Although "cabbed over" and used as a military barracks, the famous "Old Ironsides" because a tourist attraction. In September 1897 the ship was recalled on its 100th birthday to Charlestown, MA. One local man was so saddened that he damaged his arm clinging to the departing ship.
HISTORIC PHOTOS of the Greater Portsmouth Area appear here weekly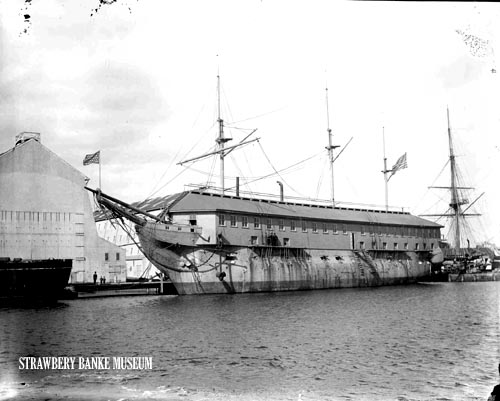 SEE MUCH MORE about Ironsides in Portsmouth Harbor
From HISTORIC PORTSMOUTH
Early Photographs from the Collections of Strawbery Banke
by James L. Garvin & Susan Grigg, Peter Randall Publisher
(c) Strawbery Banke Museum . All rights reserved
BONUS CLOSEUP