| | |
| --- | --- |
| Firemen in White Gloves | |
Written by Strawbery Banke Archive

Strawbery Banke Presents
HISTORIC PORTSMOUTH #66

Portsmouth's only "hook and ladder" company was named Garibaldi after the famous Italian military hero. That designation was changed to the Willard J. Sampson Hook and Ladder Company #1. Sampson's name is spelled along the vehicle here in flowers. Sampson was an assistant engineer in the fire department – and a professional sign painter – who died at age 47 in 1894, the era in which this group photo was taken.
HISTORIC PHOTOS of the Greater Portsmouth Area appear here weekly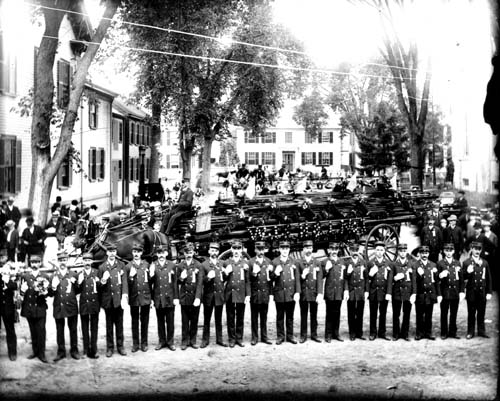 BONUS CLOSE-UP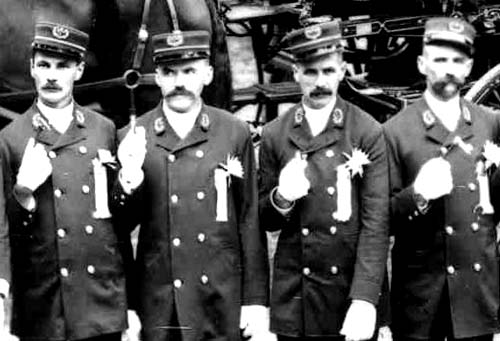 From HISTORIC PORTSMOUTH
Early Photographs from the Collections of Strawbery Banke
by James L. Garvin & Susan Grigg, Peter Randall Publisher
(c) Strawbery Banke Museum . All rights reserved