FRESH STUFF DAILY
Seacoast New Hampshire
& South Coast Maine
SEE ALL SIGNED BOOKS by J. Dennis Robinson
click here
Written by J. Dennis Robinson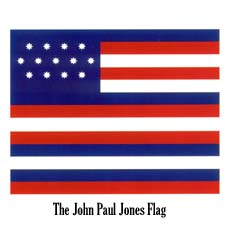 THE FLAGS OF JPJ
Flags, bits of colored cloth, carry awesome emotional power. Americans take comfort in patriotic flag displays. Images of Old Glory are among the most memorable American icons -- with George Washington at Valley Forge, frozen in the vacuum of the Moon or fluttering from a piece of Japanese drainpipe above the hills of Iwo Jima.
Written by J. Dennis Robinson

THORVALD THE ROCK LEGEND
For decades Hamptonians were convinced that the brother of the most famous Viking explorer in history had died on their shores. They had his tombstone, after all. How did they know? Well the stone was covered with ancient writing. But experts now say that Thorvald's Rock is clearly – well – just a rock.
Written by J. Dennis Robinson

THE MEMORIAL BRIDGE
Ghostly movie images from 1923 show a 5-year old future mayor at her first ribbon-cutting. Not only did Eileen Dondero Foley dedicate the Memorial Bridge as a child, but she rededicated it 75 years later with her grand-daughter. The second girl's name? You guessed it – Eileen Foley.
Written by J. Dennis Robinson

CAMPUS CHAOS May 5, 1970
When you stand too close to history sometimes all you see is smoke. That's how it was for many University of New Hampshire students the day after the Kent State shottings when American colleges were set to explode. In the middle of the chaos, three members of the Chicago Seven arrived late to lay out their radical plan for student revolution.
Written by J. Dennis Robinson
LINCOLN'S NH CONNECTION
All hell broke loose in Portsmouth, NH on April 10, 1865. A mob of upstanding citizens fresh from 50 local bars were celebrating the end of the Civil War. Someone suggested that it was time to teach old Joshua Foster a lesson. Foster was a "Peace Democrat" and editor of the local STATES AND UNION newspaper. Here, in detail, is what happened that day.
Subcategories
History Matters

HISTORY MATTERS

Seacoast History by author / editor J. Dennis Robinson, presented biweekly in collaboration with The Portsmouth Herald. (check the Monday Herald every other week for printed version). In "History Matters" Robinson explores regional history and its connection to modern issues in a dramatic and highly readable style. The author has been writing about the "America\'s Smallest Seacaost" (sm) for over two decades.For up to 100 original aritlces by JDR also click here to visit AS I PLEASE. For the latest news see the Portsmouth Herald online web site just click here.

Article Count:

178

As I Please

HISTORY MATTERS

The editor ponders history, mostly, in this popular Seacoast column. This index contains over 100 original columns by J. Dennis Robinson. The author has been writing about the "America's Smallest Seacaost" (sm) for over two decades.

Article Count:

88

Historical Societies


You will find a small historical society building in almost every town in the Seacoast region. Each is unique, run by its own cluster of local history fans and filled with curios. Most are in great need of funds and volunteer help. If you have more updated links, please send them along, and please -- help preserver your town history before it is too late.

Article Count:

2

Jesse James Films

THE DINGUS PROJECT
Jesse James in the Movies

At least 50 American films and documentaries include the character of outlaw Jesse James. The Dingus Project is one man\'s attempt to view ALL of those films. Writer J. Dennis Robinson began this project after writing a biography of Jesse James for children -- Jesse James, Legendary Outlaw, published in hardcover and paperback by Compass Point Books.The goal, besides watching a lot of movies, is to provide a quick databse that shows how few of these films are based on fact, and how widespread the "imaginary" view of Jesse James has grown. Thanks to Hollywood, the historic Jesse James has all but disappeared. So far we\'ve obtained copies of over 30 films and documentaries related to Mr/ James and we\'re posting them like crazy in anticipation of the Brad Pitt film to be released in 2007. Sure, it\'s crazy, but so was Jesse.

Article Count:

25
Please visit these SeacoastNH.com ad partners.
News about Portsmouth from Fosters.com