| | |
| --- | --- |
| Inside the Tobias Lear House | |
Written by Frank Clarkson
Page 1 of 3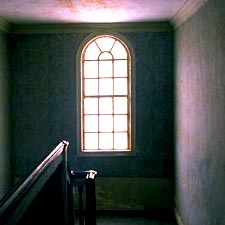 Exclusive Photos
GEORGE WASHINGTON WAS HERE

Tobias Lear IV who helped built John Paul Jones' ship Ranger lived here and is buried nearby. His son became secretary to President George Washington who visited – we are told – this very house. We offer a rare look inside Portsmouth's restored colonial.
VISIT: Our Tobias Lear section

Rarely open to the public, the Tobias Lear House in Portsmoutth, NEw Hampshire was built in 1740. Because the house is so rarely open to the public, SeacoastNH.com asked former board member and photographer Frank Clarkson for an inside view. To see the captions, hold your mouse over the photograph. For more on the Tobias Lear House contact the Wentworth-Gardner and Tobias Lear Association. Following are 12 original images on three web pages. -- JDR

SEE: Another SeaccoastNH Photo Gallery by Frank Clarkson
All photographs copyright Frank Clarkson. All rights reserved.
Originally published here in 1997.

CONTINUE Tobias Lear House Tour
Please visit these SeacoastNH.com ad partners.