| | |
| --- | --- |
| Rye and Rye Beach Postcards | |
Written by Lewis Karabatsos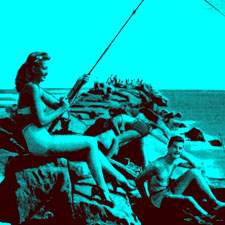 SEACOAST BOOKS

Close to 200 early postcards from the town that dominates coastal New Hampshire. This collection has been assembled by a 20-year summer visitor to the rock-and-beach coast of Rye.
We first met Lew Karabatsos on eBay. An enthusiast of Seacoast ephemera, he has amassed an amazing collection of all things related to the Wentworth by the Sea hotel. His other passion is Rye, NH and on eBay he goes by the handle "Ryeman". Lew says he fleshed out his postcard archive with items from other local deltiologists to build this colume. Now readers can add Lew's collection of early Rye and Rye Beach postcards to their own.
Arcadia Publishing, with offices in Portsmouth, NH, is one of the fastest growing publishing companies in the world. Their books encourage collectors and historical groupts to assemble early photographs by town, topic and region. In this case fans of Rye now have an encyclopedic gallery of early boarding houses, fancy homes and hotels -- a great tool for researchers. General readers get a wide-range of postcards popular among tourists up to a century ago. And for historians, sometimes, the only surviving images of an important site are those preserved in early postcards.
From the Publisher:
Although small, the town of Rye played a significant role in New Hampshire's history and in nineteenth-century lifestyle and recreation. From its beginnings in 1623, Rye was predominantly a farming and fishing community. In the years prior to the Civil War, however, local entrepreneurs recognized the potential of their seacoast location and began catering to the needs of wealthy Victorians seeking a temporary escape from urban living. These entrepreneurs exploited the restorative powers of the ocean and established boardinghouses and grand hotels that gained national recognition.
By the 1890s, the Rye Beach area had peaked as a summer resort destination and began to evolve into a summer residence colony. Houses of grand scale and variety began to appear. Later, with the introduction of the automobile and the extension of cable-car systems up the coast, Rye and Rye Beach became more accessible for day trips to the ocean.
Lewis T. Karabatsos, a summer resident for more than twenty years, is an avid collector of Rye postcards, souvenir china, and other memorabilia. Working with members of the Rye Historical Society, he has compiled this unique look back at this town's prominent position as a leading seacoast community.
RYE AND RYE BEACH
By Lewis Karabatsos
128 pages, black and white
Arcardia Publishing, Postcard History Series
$19.95

BUY THE BOOK now from Amazon.com
Your purchase supports SeacoastNH.com
ALSO from Amazon on Rye Beach
IMage courtesy of Lew Karabatsos collection.
Please visit these SeacoastNH.com ad partners.